Fire Alarm and Life Saftey Equipment

DSS Fire, Inc. is proud to offer a complete line of Edwards System Technologies (EST) products that can meet our customers' needs from sprinkler monitoring systems to high rise and industrial applications utilizing either horn annunciation or full scale voice evacuation systems.
From its 64 point analog intelligent, yet price competitive iO64 panel to its mid-range EST 3X with low rise and campus networking applications and including its "Heavyweight" Networkable EST 3 system that can handle any size project and is U.L. approved for mass notification.

We have a complete line of fire alarm life safety products for any system.
In addition, through the use of the EST Fireworks head end monitoring station, we can network a combination of EST 3X and EST 3 panels to bring monitoring status of all devices with complete controls to one location.
We also provide all the EST field operating devices that includes the very popular Genesis line of audible and visual devices that are low profile yet attractive in the most sensitive interiors.
DSS Fire, Inc. warehouses a substantial inventory of all EST products and can consistently provide complete systems from our stock without having to order these items from the factory. For ordering information please or call us at 214.553-6120.

In addition to offering the full line of EST products, our sales staff and field technicians are trained in all over the counter fire alarm and life safety products to meet your individual specifications.

NURSE CALL AND CODE BLUE SYSTEMS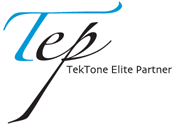 DSS Fire, Inc. is an Elite Partner with TekTone. This partnership allows us to offer our customers' all levels of Nurse Call equipment.
From the simple "light and tone only" system which incorporates the TekCare 300NC or for a mid-range system that meets the requirements of large hospitals and medical care facilities, we can provide the TekCare 400P5. And finally, if you require a large system with all the functions of a large hospital we can offer the TekCare 500NC system.